About Beachmere Dental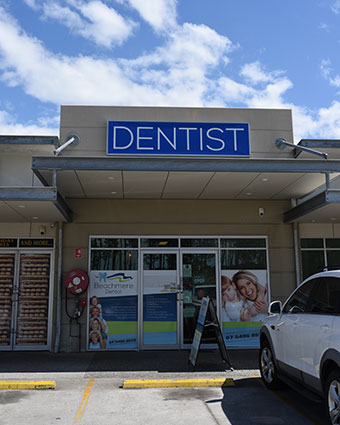 Offering a Friendly Approach
At Beachmere Dental, we are a close-knit team that works together to provide you the best dental care available in Beachmere, Bribie Island, Ningi, Sandstone Point with a personable approach. Many of our patients have been referred by other delighted patients who appreciate our friendly and gentle care.
State of the Art Technology
In order to provide the highest level of care, our practice is equipped with state-of-the-art technology. In addition to intra-oral cameras and an OPG machine, we have a CEREC crown milling machine. With this, we can create crowns for you in one visit, on-site. The same machine can be used for other scanning purposes, often eliminating the need for impressions or molds.
Improving Your Quality of Life
We are passionate about helping patients improve their lives by improving their oral health in a variety of ways. That may be by correcting problems so you can chew comfortably and enjoy all your favourite foods again. Or it may be a cosmetic approach. There is nothing trivial about cosmetic dentistry—having the smile you've always wanted can boost your confidence and change your life. Whatever your reason for seeing us, we want you to be absolutely delighted with your results, and we do everything we can to ensure that result.
MEET THE DENTISTS
Prevention Is Best
We believe that prevention is always better than cure, so we encourage patients to keep up with their preventative care, including regular checkups and cleanings, to help maintain and preserve their optimal dental health. We make the experience as comfortable and pleasant as possible, with our friendly staff, televisions on the ceilings of the surgeries, and compassionate, gentle dentists who explain everything they're doing and strive for a comfortable visit every time. All of our dentists are members of the Australian Dental Association.
Second Opinion Consultations
There are usually many ways of approaching a dental problem, and we are happy to provide a second opinion free of charge and fully explain all options available to you so you can make an informed decision about your care.
Getting Started
Contact us today to learn more or to schedule your first appointment.

About Beachmere Dental | (07) 5496 8579