Dental Extractions in Beachmere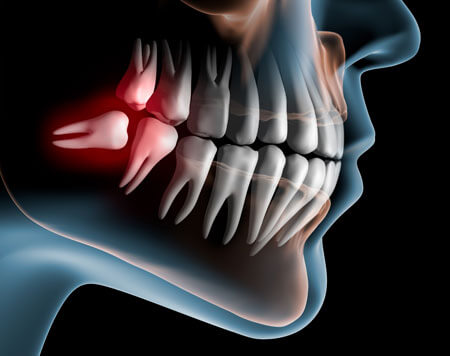 If you have a tooth that's been damaged by trauma or decay whenever possible,  we will try to save your tooth by using other solutions to restore it to health. We will take an X-ray of your tooth to assess the extent of damage to determine if restorative therapy is possible. If not, we will recommend a prompt extraction to prevent pain or the spread of infection.
What to Expect
Most dental extractions are completed with numbing gel to desensitise the tooth and the tissues around it. Special instruments are used to loosen the tooth and remove it as gently as possible.
If you require a wisdom tooth extraction, the process is a bit more complex. More often than not, wisdom teeth need to be removed in smaller sections and sedation may be recommended.
Recovery After Tooth Removal
Most of our patients can return to work the next day after an extraction. We recommend taking it easy for the rest of the day after your appointment. Be sure to follow your home care instructions regarding oral hygiene, diet and medication while your mouth heals. Try to avoid any vigorous exercise or hard foods, as it could irritate the extraction site.
We recommend seeing you for a no-charge follow-up visit if you're experiencing any concerns. Contact us straightaway; if it's after hours, we will work you in within one business day.
Tooth Replacement After Extraction
Unless you're having wisdom teeth removed, it's best to have a tooth replacement plan in place. Otherwise, the space that is created can alter the alignment of your overall smile. Dental implants are an excellent option to consider, as they are non-invasive to other teeth and designed to last a lifetime.
In Pain? Contact Us
If you have a significant toothache or broken tooth, contact our office to request an exam at your earliest opportunity. Flexible payment play options are available.

Dental Extractions Beachmere, Bribie Island, Ningi, Sandstone Point QLD | (07) 5496 8579