Dental Fillings in Beachmere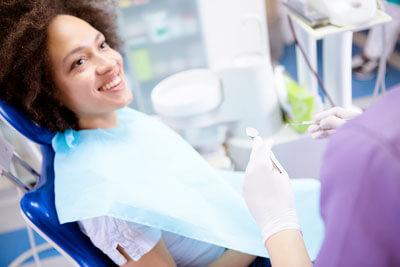 Fillings are restorations that repair and rebuild teeth that have been harmed by cavities. After removing the damaged portion of the tooth, the filling seals out bacteria and protects the tooth so that it can function normally.
We proudly offer only composite (white fillings) at our practice. White fillings are more aesthetically pleasing and generally less invasive.
It's OK to Feel Nervous
We understand that being at the dentist office isn't most people's favourite place to be. If you feel a bit uneasy about getting a filling, we want you to know that we're here to make you as comfortable as possible. A small amount of anaesthetic will numb your tooth. Most people say they don't feel a thing during their procedure. If at any time you need to raise a concern, we can stop treatment.
The earlier your dentist repairs your cavities, the smaller and more affordable your filling will be. Call Beachmere Dental today!

Dental Fillings Beachmere, Bribie Island, Ningi, Sandstone Point QLD | (07) 5496 8579